PIN SUN WING CHUN Dedicated to the art of Li Ting
This branch of Wing Chun was reported on by New Martial Hero Magazine, Issue No.214, published in Hongkong in 1978. Li Ting confirmed the validity of the article and told us that he knew all the then practitioners.
Family Tree


Leung Jan -- Wong Wah Sam -- Guo Siu Lung & Fung Lim -- Li Ting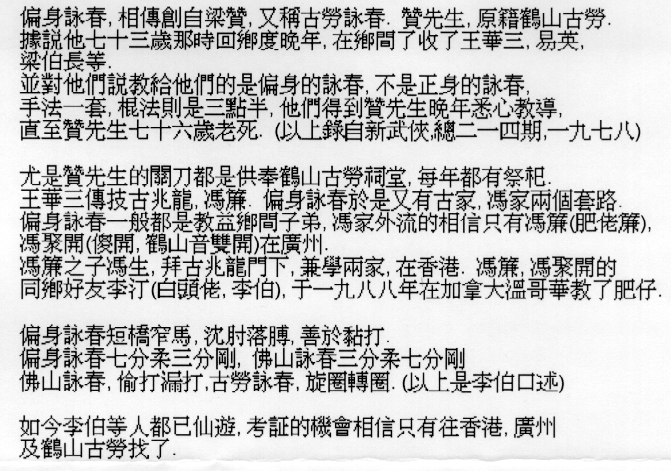 The Kou Family Set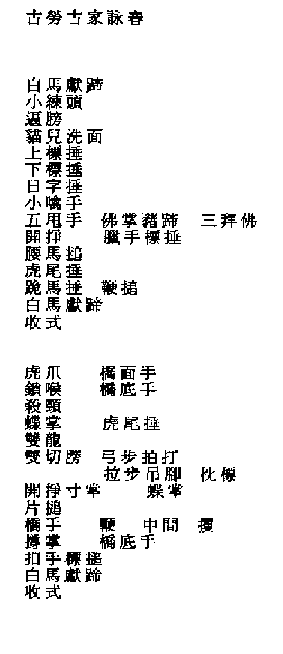 The Fung Family Set
This page last updated December 16, 2002
Found to be traspassed Aug 30, 2003
Count =

The ads either on top or below has been put there (without my permission), but I guess when the site is provided free, they can do that to your page!
BUT PLEASE NOTE THAT I DO NOT ENDORSE THE SITES, BEWARE AND BUY AT YOUR OWN RISK